Careers in the Water Industry
Understanding the Value of Water and the Job Opportunities it Creates
| Agora Room in the Annenberg Center for Public Policy, 202 S 36th Street Philadelphia, PA 19104
Register here for The Water Center at Penn's annual Careers in the Water Industry event, hosted on Thursday, October 26th from 1:45pm to 5:00pm at the Annenberg Public Policy Center. This event is presented in partnership with PennClubH2O, Penn Earth and Environmental Sciences Department, the Center for Science, Sustianability, and the Media (CSSM), the Annenberg Public Policy Center (APPC), Penn Environmental Innovations Initiative, Penn Career Services, and Wharton MBA Career Management.
Agenda: 
Time
Description
1:45pm - 2pm
Registration
2:00 - 2:05pm

Welcome from the Water Center

Howard Neukrug, Water Center

2:05pm - 2:15pm

Opening Keynote: Understanding the Value of Water

Angela Curry, Bentley Systems

2:20pm - 3:10pm

Panel Discussion: Mapping your Path to Success

Colleen Arnold, Aqua, Essential Utilities

Speaker TBD, Aquatech

Lotta Kanto-Öqvist, Solenis

Kendra Morris, Veolia

3:20pm - 3:40pm

Interactive Session

Courtney Obregon, Wavin

3:45pm - 3:55pm

Closing Keynote

Kishia L. Powell, WSSC Water

4:00pm - 5:00pm
Networking Session
Learn more about our speakers: 
Maria Andrews
Maria has been teaching at Penn since 2002 and is currently the Associate Director for Undergraduate Programs in Earth & Environmental Science (EES). Maria teaches graduate-level courses for the Master of Science in Applied Geosciences (MSAG) program, including Aqueous Geochemistry and Fundamentals of Air Pollution. She also teaches two undergraduate courses: a junior thesis seminar and Air Pollution: Sources and Effects in Urban Environments. Maria holds a Bachelor of Arts in chemistry from Rutgers University and a Master of Science in engineering geology from Drexel University. Maria's professional experience in the environmental field ranges from applications of analytical air, soil, and water chemistry to multiple facets of environmental consulting. Her focus of interest has been the behavior and interaction of inorganic and organic pollutants in the environment. Maria's interest in environmental issues has led her to engage with local and international communities. She is currently serving as a faculty advisor for Penn Engineers Without Borders (EWB), where she works with students in sanitation and water access projects in rural Guatemala.
Colleen Arnold
Colleen Arnold is president of the Aqua division of Essential Utilities, Inc. 
Arnold was named to her current role upon the closing of Essential's acquisition of natural gas distribution company Peoples. She was previously deputy chief operating officer (DCOO) for Aqua, a role she held since September 2015. Prior to that, Arnold held the roles of director of water quality and environmental compliance, where she organized and oversaw the Compliance Assurance Program, which ensures compliance with environmental regulations and permits for all Aqua operations, as well as manager of treatment and water quality at Aqua Pennsylvania.
Arnold, a licensed professional engineer in Delaware, earned her B.S. in civil engineering from the University of Massachusetts, her M.S. in environmental engineering from Manhattan College, and her executive MBA from Villanova University.
Angela Curry
Angela is the Vice President, Chief Compliance Officer and Head of Diversity, Equity, and Inclusion for Bentley Systems (Nasdaq: BSY), the infrastructure engineering software company. Bentley Systems provides innovative software to advance the world's infrastructure – sustaining both the global economy and environment. Our industry-leading software solutions are used by professionals, and organizations of every size, for the design, construction, and operations of roads and bridges, rail and transit, water and wastewater, public works and utilities, buildings and campuses, mining, and industrial facilities. Our offerings include MicroStation-based applications for modeling and simulation, ProjectWise for project delivery, AssetWise for asset and network performance, Seequent's leading geoprofessional software portfolio, and the iTwin platform for infrastructure digital twins. Bentley Systems employs more than 4,500 colleagues and generates annual revenues of approximately $1 billion in 186 countries.
Angela is responsible for managing the company's regulatory compliance and corporate responsibility programs.
Lotta Kanto Oeqvist 
Lotta Kanto Oeqvist is the Chief Sustainability Officer, global leader for strategic marketing and innovation of new products and solutions for the industrial segment. Lotta has more than 25 years of experience in a variety of different positions, from sales and application support for pulp and paper customers, to leading positions in market developments and R&D. She brings experience in close cooperation with global customers and colleagues to create new-to-the-world innovations and solutions to support a sustainable growth for the future. Lotta's strategical work in the ESG area (Environmental, Social and Governance) spans over many areas including responsible sourcing, production, development of new sustainable products and much more, supporting Solenis focus to help customers to reach their sustainability goals. She received a MSc in Chemical engineering from Chalmers Technical University in Sweden and her PhD in Industrial Microbiology from Helsinki University, Finland. She is now working in Germany and lives with her family in a low energy house.
Kendra Morris
Kendra F. Morris has 15 years of experience developing sustainable public infrastructure. Currently, she is President of the Northeast Region for Veolia North America, where she partners with municipal leaders to bring affordable and smart water solutions to communities. From Veolia's headquarters in New Jersey, Ms. Morris oversees new digital technology deployment, as well as commercial development activities for new water and wastewater contracts. Ms. Morris has a background in infrastructure investment and is passionate about environmental protection, water quality, and resilient public infrastructure. She earned her Bachelor of Arts in economics and political science and aMaster of City & Regional Planning, both from the University of Pennsylvania.
Howard Neukrug
Howard Neukrug is the former Commissioner and CEO of Philadelphia Water, where he was responsible for all aspects of utility operations, environmental compliance, engineering, financing, budgeting, capital and strategic planning, customer service, human resources, and legal and policy decisions for its drinking water/wastewater/stormwater system serving 2.3 million people. At Penn, he is the director of the Water Center and teaching courses on the water industry and the role of water in urban sustainability and resiliency. He is also a Principal with CASE Environmental, LLC, where he provides consulting services to cities and utilities in urban planning, systems design, sustainability, organizational development, strategic planning and trends and innovations in the global water industry.
Courtney Obregon
Courtney Obregon serves as Vice President North America Building & Infrastructure at Wavin Group, where she holds P&L responsibility for Wavin Building & Infrastructure North America. Coutrney leads the design and implementation of the significant growth roadmap for Orbia-Wavin in North America.
Kishia L. Powell
Kishia L. Powell, General Manager/C.E.O. of WSSC Water, is a dynamic force in the global water sector with 24 years of experience in both the public and private sectors across the U.S. and London, England. Powell leads a team of 1,680 strong and manages the day-to-day operations of the largest water utility in Maryland – 8th largest in the country – and ensures water and water resource recovery services are safely provided to 1.9 million customers throughout a 1,000-square-mile service area. 
Prior to being selected to lead WSSC Water, Powell served as DC Water's Chief Operating Officer and Executive Vice President. During her tenure at DC Water, Powell championed several initiatives, including a focus on operationalizing equity and environmental justice. She provided oversight for DC Water's 10-year $6.4 billion capital improvement program and led the implementation of workstreams under the utility's strategic plan imperative for reliability. 
Before DC Water, Powell was the City of Atlanta's Commissioner of Watershed Management, overseeing $644 million in annual operating expenditures and a five-year capital improvement plan of $1.26 billion. Powell previously served as the City of Jackson, Mississippi's Public Works Director and Bureau Head of Water and Wastewater for the City of Baltimore, where she was recognized by the Chesapeake Water Environment Association as a Water Hero in 2010. A licensed Professional Engineer in Maryland, Virginia and the District of Columbia, Powell holds a Bachelor of Science in Civil Engineering from Morgan State University's Clarence M. Mitchell, Jr. School of Engineering.
Thank you to our sponsors whose generous support made this event possibe: 

About Bentley Systems
At its core, Bentley Systems is a software development company that supports the professional needs of those responsible for creating and managing the world's infrastructure, including roadways, bridges, airports, skyscrapers, and industrial and power plants, as well as utility networks. Bentley delivers solutions for the entire lifecycle of the infrastructure asset, tailored to the needs of the various professions — the engineers, architects, geospatial professionals, planners, contractors, fabricators, IT managers, operators and maintenance engineers — who will work on and work with that asset over its lifetime. Comprised of integrated applications and services built on an open platform, each solution is designed to ensure that information flows between workflow processes and project team members to enable interoperability and collaboration.
More information at https://www.bentley.com/en. 

About American Water
With a history dating back to 1886, American Water (NYSE: AWK) is the largest and most geographically diverse U.S. publicly traded water and wastewater utility company. The company employs more than 6,500 dedicated professionals who provide regulated and regulated-like drinking water and wastewater services to more than 14 million people in 24 states. American Water provides safe, clean, affordable and reliable water services to our customers to help keep their lives flowing.
For more information, visit amwater.com and diversityataw.com.

About Aqua Essential Utilities
With more than 130 years in operation, Aqua, an Essential Utilities company, believes that water is a resource worth protecting, and we take our responsibility to protect and provide water services for the communities we serve seriously. We know that water is Earth's most essential resource and are committed to sustainable, transparent business practices. 
Aqua currently provides wastewater and water utility services to more than 3 million people in eight states within the United States. As we continue to grow the company and its operations, Aqua strives to deliver excellent customer service and give back to the communities we serve. 
More information at https://www.aquaamerica.com.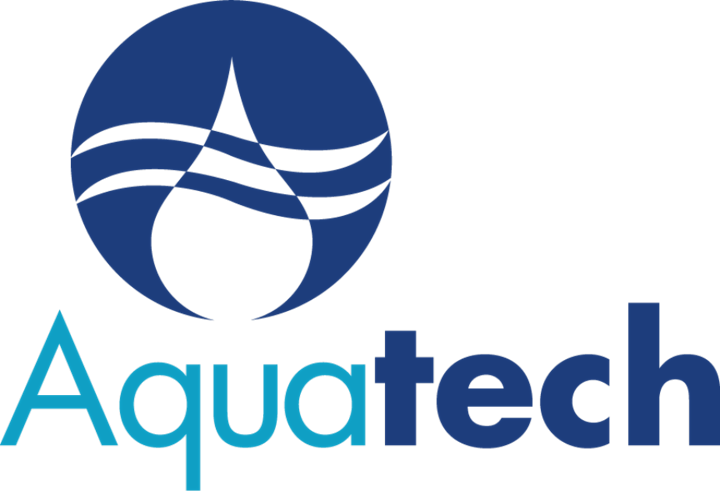 About Aquatech
Established in 1981, Aquatech is a global leader in water purification technology for industrial and infrastructure markets with a focus on desalination, water recycle and reuse, and zero liquid discharge (ZLD).
Headquartered in Canonsburg, Pennsylvania, Aquatech has offices throughout North America, and has a significant presence worldwide through subsidiaries in Europe, the Middle East, India and China. Through its network and world-wide operations, Aquatech has successfully executed more than 1,000 water management projects in over 60 countries around the globe.
The phrase "From Innovation Flows Leadership" affirms Aquatech customers of its dedication to providing new technologies and processes that solve unique project challenges, meet specific industry requirements, enhance system performance and reliability, and significantly reduce installation time and costs.
More information at https://www.aquatech.com. 

About Arcadis
At Arcadis, our purpose is improving quality of life. We do this by creating livable places where people and communities can thrive. We enhance mobility, so that we can sustainably move in and between our cities. And we work to protect the environment and natural resources for future generations. We focus on finding innovative and lasting solutions to the world's biggest challenges.
We deliver sustainable design, engineering, and consultancy services for natural and built assets.
Our 36,000 architects, data analysts, designers, engineers, project planners, water management and sustainability experts help create and manage places where people can live, work, and thrive. We work across every phase of asset creation and management for projects all around the world.
More information at https://www.arcadis.com/.

About Environmental Innovations Initiative
The Environmental Innovations Initiative is dedicated to leveraging the considerable academic strengths of the University of Pennsylvania to meaningfully impact the critical environmental challenges of our time. Launched in 2020 and housed in the Office of the Provost, the Initiative is built around a vision of informing the transition to a more resilient society and fostering harmony with nature. To date, the Initiative has facilitated collaboration across disciplines, led inclusive and dynamic programming on- and off-campus, formed strategic alliances with external partners, and elevated the visibility of Penn's assets. Examples of this interdisciplinary and collaborative work include:
Supporting research communities that gather cross-disciplinary groups around a common theme of broad environmental significance, each of which involves students;
Publishing a searchable and regularly updated course inventory that captures academic offerings related to the environment;
Developing a faculty database showcasing how Penn's research connects with the global priorities of the Sustainable Development Goals;
Representing Penn at national and global gatherings like COP;
Bringing together the Penn community around climate literacy and action at Climate Week;
Launching a student environmental justice fellowship program;
And much more!

About Solenis
Whether you're an engineer, technical director or a plant manager in a paper mill, chemical processing plant or other water-intensive industrial operation, or an owner or operator of a pool or spa, we can help you improve your operational efficiency, achieve your sustainability goals, and maintain the cleanliness and health of your water. That's exactly what we've been doing since our founding more than 100 years ago. Today, we're a leading specialty chemical supplier and water treatment company with a truly global footprint. With over 6,000 employees and 48 manufacturing facilities, our operations span 120 countries and five continents.
Throughout our rich history, we've operated under many different names: Drew, Betz Laboratories, Hercules, Stockhausen and Ashland Water Technologies. But our guiding principle has never changed: we help you solve your toughest challenges.
More information at https://www.solenis.com/en. 

About Veolia
Veolia group aims to be the benchmark company for ecological transformation. In 2022, with nearly 220,000 employees worldwide, the Group designs and provides game-changing solutions that are both useful and practical for water, waste and energy management. Through its three complementary business activities, Veolia helps to develop access to resources, preserve available resources, and replenish them.
In 2021, the Veolia group supplied 79 million people with drinking water and 61 million people with wastewater service, produced nearly 48 million megawatt hours of energy and treated 48 million metric tons of waste.
More information at https://www.veolia.com/en. 

About Wavin
Orbia's Building and Infrastructure business Wavin is an innovative solutions provider for the global building and infrastructure industry. 
Backed by more than 60 years of product development experience, the business is tackling some of the world's toughest challenges through pioneering in water and sanitation management, indoor climate control technologies and durable, adaptable and efficient rural and urban infrastructure solutions.
Wavin focuses on creating positive change by building healthy, sustainable environments for global citizens and collaborating with municipal leaders, engineers, contractors and installers to help future-proof communities, buildings and homes.
More information at https://www.wavin.com/en-en.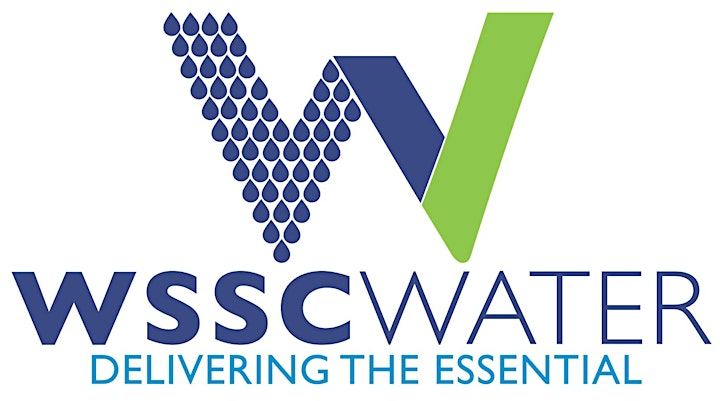 About WSSC Water
Established in 1918, WSSC Water is currently among the largest water and wastewater utilities in the nation, with a network of nearly 5,844 miles of fresh water pipeline and over 5,610 miles of sewer pipeline. Our service area spans nearly 1,000 square miles in Prince George's and Montgomery counties, and we serve 1.9 million residents through approximately 475,000 customer accounts. WSSC Water drinking water has always met or exceeded federal standards.
More information at https://www.wsscwater.com/.